As I was reviewing current statistics released during the National Estate Planning Awareness Week, which is annually the third week of October, I'm continually astounded that Estate planning is still a critically overlooked component of financial wellness, and yet it's estimated that more than half of Americans, a staggering 56%, do not have an estate plan in place!
Celaya Law works to combat this challenge by offering monthly workshops to ensure that as many local residents as possible are aware of how their family could be affected if no estate plan were in place at one's passing.
As an attorney who briefly practiced divorce law (which I was not well suited for since I 'saved' more marriages than I served 😊), I decided to go into Estate Planning to help better serve families by helping them protect and pass down assets to their children and loved ones. Planning an estate blesses one's posterity more than just with assets protected or passed on, but by those children preparing their own plans as did their parents. Working with multi-family generations has been both a priority and an honor at Celaya Law.
As you're looking ahead to the holiday season, give yourself the gift of peace of mind by establishing or updating your Estate Plan. Also, consider giving the gift of an Estate Plan to those you love, or to employees, if you have them. This is one gift that will truly make a difference!
-Anthony
As September in Napa Valley draws to a close, temperatures are heating up and rural areas of Napa are under Red Flag Warnings. With these warnings PGE may choose to turn off power in some areas. My team members living in vulnerable areas are making plans for what they will do if their power was shut off for several days. From hot showers, to food storage and prep, and even communications, they are planning ahead for what could happen.
There's also need to plan for possible evacuations. That plan would be more involved so families need to work together and make decisions about what items are necessary, and/or valued most, so swift actions can be taken if the need arises.
Having plans in place of an "emergency" supports a calm approach to facing these or similar threatening circumstances. This got me thinking about how similar this is to Estate Planning. No one wants to think about having to evacuate their home – or about serious illness or death – but we all know, anything can happen at any time, so having a plan in place is the only true way to ensure you're prepared.
In all my years as an Estate Planning attorney, I've never had a client say they wish they hadn't thought ahead and made a plan. Not one! Why not come in and meet with us today? We will walk you through the process and offer you options to support your personal plans and needs. You will sleep better knowing you're prepared!
To get you started on home readiness, here's a handy checklist for items to have on hand in the case of power outage. Remember, a well-prepared home is a happy home!
Labor Day weekend has sped up on us this year! While we still have some hot weather and summer days ahead, there's a welcome briskness to the morning air, and just this morning, I noted leaves on the neighboring fruit trees changing colors from green to yellow. Alas, the end of summer is in sight!
While many will be enjoying the three-day weekend (including my team), not all workers will be joining in on the fun. We salute all of you working over the holiday weekend since harvest has started (at least for whites) and this is typically wine country's busiest season, so many will be hustling and bustling taking care of visitors to our region.
Labor Day, celebrated on the first Monday of September, is a yearly national tribute to the contributions workers have made to the strength, prosperity and well-being of the United States, according to the U.S. Department of Labor. The first Labor Day holiday was celebrated in 1882 in New York City. It wasn't until three years later that the holiday spread to other industrial centers of the country.
Here's to the well-being of the United States and it's citizens, working this weekend, or not!
P.S. if you're into hiking we found this great site for hiking in the Napa Valley. Get out there and enjoy the cooler temps while they last!
One of the greatest gifts a parent can give a child is an asset protected inheritance trust – but what does that mean, exactly? And how does this higher level of protection work? Does this 'upgrade' come as an added expense?
When assets are given outright to a child, those assets are immediately exposed to 'creditors and predators'. You may feel your child is responsible and therefore, will be able to handle an influx of funds coming from an inheritance, but consider how things would change quickly if any of the following were to happen:
What if your son or daughter ever gets divorced, and their spouse files a claim to their half of the inheritance?
What if your beneficiary falls into debt and creditors claim the inheritance?
How about if bankruptcy due to unforeseen circumstances becomes a necessity in the future? An entire inheritance could be lost in the process!
What about future lawsuits? Being personally or professionally liable for an accident can expose an inheritance to the one suing your family member.
What happens when age or an illness qualify a beneficiary for governmental aid, but only AFTER the inheritance is exhausted?
More and more, it is becoming almost certain that beneficiaries will experience at least one of these scenarios in their lifetime, putting their inheritance at potential risk of being completely lost.
At Celaya Law, we believe ingoing the extra mile, and taking the time needed to build in legal protections to your plans. This added feature comes at NO extra cost, because we want to take every step possible to ensure our client's wishes are carried out in the fullest.
The loss or incapacity of a parent or loved one is one of the most challenging things we'll face in our lifetime. Emotions are high and the process of having to deal with medical professionals can be daunting. Equally confusing can be wading through the legalities of one's passing.
If a loved one has his affairs in order with an estate plan in place, the burdens are lessoned a great deal. Watch out, however, for firms that tell you they're the only ones that can help you administer the estate. An administrator need not deal with the same attorney or firm that drafted the estate plan, and may want to seek different attorney representation.
We are sharing this information because scenarios such as this have come to our attention recently, and our clients weren't aware that when their parents passed, they didn't have to pay fees to their parents' attorneys for a consultation nor hire the same firm.
In short, Trust Administration is a legal matter that can be done by any estate planning attorney you select, and obtaining information about what must be done following loss should not be costly. At Celaya Law, consultations are always free of charge.
************************************
Next month we'll offer more insight into "Trust Administration" and how an attorney can assist in the process after a loved one passes.
We say this a lot, but we will say it again: if you have friends with estate planning needs, please refer our office to them! We're located in downtown Napa and offer both flexible hours and in-home appointments. Consultations are always free.
When people have their estate plans created by other law firms, they almost always have a letter in their trust binder with instructions that say something like this:
"Now that you have created a trust as part of your estate plan, it is important that you take steps to transfer your assets into the trust. We call this process "funding." Only by funding your trust will you avoid probate, which is the primary objective of having a living trust."
The instructions go on to state that clients should retitle all of their assets, including real estate, time shares, securities, business interests, bank accounts, retirement assets, and life insurance policies. Further, if clients have questions, they are to refer to the memos included in their binder.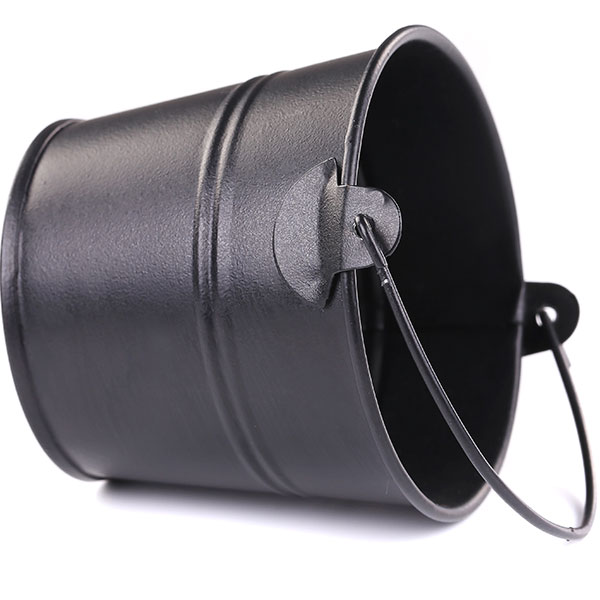 What law firms don't tell their clients is that funding a trust and retitling assets can be as complicated as drafting the trust itself. Almost always, the red tape and complicated forms get in the way for even the most diligent, and the trust "bucket" remains unfunded, or empty. That means the client's assets will end up in probate regardless of having created a Trust.
At Celaya Law, we do the work of transferring your assets for you wherever possible; and in the cases where you must be present to do the transfers, we'll get on the phone with your account representatives (or even meet you at the financial institution if necessary) to ensure they have everything they need to make the transfer happen. We go the extra mile to ensure our clients' estates avoid probate.
At Celaya Law, we're excited to celebrate another Fourth of July with our family and friends in Napa Valley. We love a good holiday and this one is dear to all of us as we take some time to celebrate this country's history while participating in some fun local events with those we love.
If you're staying in the valley this year for July 4th, check out a few of these happenings around town.
Napa 4th of July Parade:Traveling east from 2nd Street hen to 3rd Street will be the Napa Parade starting at 10am on July 4th. Watch local clubs, groups, sports teams, and businesses parade around until noon.
Red, White, & Rosé Celebration at the Village, Napa: Head to the Village Lawn, by the Meritage in Napa, to enjoy a relaxing afternoon with BBQ, refreshing beverages, lawn games, and live music to listen to while kids participate in activities planned just for them!
Fireworks at the Veterans Home: The Town of Yountville in partnership with the Veterans Home are proud to present 4th of July Fireworks for the Community on Thursday, July 4th! Fireworks will be displayed from the Town of Younvtille Corporation Yard, as they have been for many years. The show starts when it's dark – usually around 9:15pm.
4th of July Weekend American Summer Fête: From 12pm to 6pm at Domain Chandon in Yountville, enjoy delicious eats, cocktails, wine, great music and fun in the sun! Choose your ticket level and experience a wine country celebration.
Star Spangled Social:At the Napa County Fairgrounds in Calistoga, from 12pm-11pm, you'll find plenty of fun things to do to celebrate the holiday! Starting at 11am, watch the Calistoga Parade march through town, followed by the opening of the carnival gates at 12pm where you can enjoy food, games, and music. At 6pm, everyone heads to the infield to claim their spot for picnicking and watching the fireworks.
American Canyon 4th of July Celebration: If you're in the city of American Canyon, make sure to stop by one of their great events happening throughout the day. In the morning, enjoy the annual Pancake Breakfast from 7am-11am hosted by the Boy Scouts Troop. Then, check out the parade at 10:30am. Their annual festival begins at 12pm until 9:30pm where you'll play games, eat some great food, enjoy live entertainment, and more! End the day on a high note with the Fireworks Hike where you'll hike 0.5 miles to an amazing viewpoint to enjoy fireworks from American Canyon, Vallejo, Crockett and Marin!
Check out some more fun July 4th events here.
From all of us at Celaya Law, we wish you a Happy Fourth of July!
For a handful of Father's Days over the past 20 years, I've taken my children to a small, obscure cemetery in Orland, CA. In the serenity of that remote place, I reflect on how grateful I am for my father, Varge Henry Celaya, who is buried there.
When he was in his early 20s and trying to figure out what he would do with his life, he one day scribbled on a small pad of paper: Judge Varge H. Celaya, at your service. Was he contemplating a career in law? Perhaps, but life's demands took him on a different path. Soon, he was struggling to support a growing family. His knack for sales took him into all sorts of industries, and he ended up as a real estate broker in the tumultuous Bay Area 80s housing market. Financially, he had his ups and downs, but he put food on our table and ensured that his six children were happy, well-educated, and loved.
His life was cut short by cancer, and he died at age 49. I will turn 49 this year. I also have six children, and though I do have a career in law, it seems that he accomplished more during his life than I have in mine.
The most important thing I learned from him is the priority of family. He always put his children first—making sacrifices in his career, his standard of living, his hobbies, and even his health—all so that his children could have better than he had. Finances were always limited, but as kids we never knew that. What we did know is that there was always enough love to go around.
I try to use what I learned from him in my estate planning practice. But more importantly, I try to convey to my own children what he taught me—that each of them is the most important thing in the world to me, that their value is intrinsic and infinite, and that no matter what they do or where they go (or where I go), I will always love them.
Happy Father's Day to all who have benefited from a father or father-figure who has blessed your life.
Anthony G. Celaya, Esq.