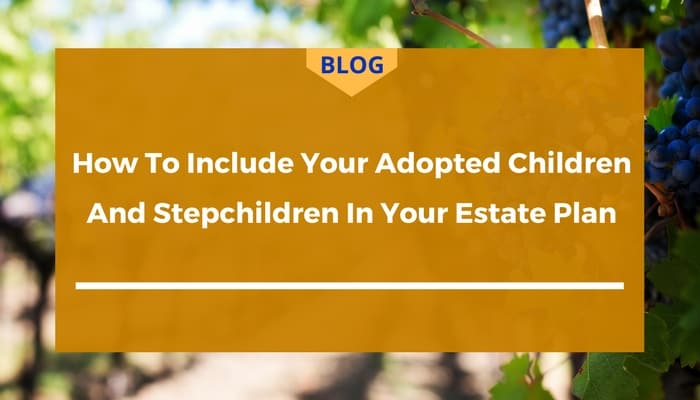 The traditional family model no longer applies to many households across the nation today, with many homes including adopted children as well as stepchildren. However, no matter how dear you hold others to your heart, that does not necessarily provide them with equality in the eyes of the law. If you want to ensure that your estate is distributed as you wish, it is essential that you talk to your estate planning attorney about it.
Adopted Children
The legal process of adoption makes the child equal to your biological offspring in the eyes of the law. If you pass away without the appropriate wills, trusts and related estate documents in place, they will have equal footing in the courtroom as your family must hash out your estate in the public display.
Likewise, many estate planning documents provide for a group of persons that are identified by relationship. For instance, "grandchildren" or "lineal descendants." This type of wording allows estate planners to use language that allows for the inclusion of certain others who might join the family after the document has been drafted.
Stepchildren Rights
Unlike adopted kids, stepchildren have virtually no right to any of your belongings. However, you don't have to obtain legal parenting rights to include these particular family members into your estate. When you are planning your estate, make sure that your attorney understands and includes your specific wishes regarding stepchildren inheritances.
Should I Adopt My Stepchildren? 
This is a complicated question that cannot be answered based on this one matter alone. However, it is important that you understand how the choice will impact everyone involved. First of all, an adoption will provide you with parental rights and make the children equal to your other kids as far as your properties go.
Particularly in cases where the other parent is minimally involved if at all, it can be tempting to take advantage of this opportunity. However, doing so will sever the legal ties to that side of their family, making them ineligible for inheritances based on relationships, such as was mentioned above.
What About Second-Parent Adoptions?
In a few states, this legal process allows for a stepparent to adopt a child without severing the rights of the biological parent. By allowing unmarried couples the opportunity to form this legal family bond, it increases the safety net for the children involved. However, it is essential that both partners take care to update their estate planning documents to ensure that the other party can take guardianship immediately should anything happen.
Understanding the legal processes involved in estate planning can be complicated. However, it is necessary to protect your estate and your family. If you have adopted children or stepchildren in your life, make sure that you have included them in your paperwork. Work with an experienced estate planning attorney to be sure that your documentation is all in proper order. You and your family can then rest assured that your wishes can be carried out with ease.
Schedule Your Consultation with Our Experienced California Estate Planning Attorney
Celaya Law is an estate planning law firm in Napa, California. Attorney Anthony Celaya helps families in Napa, Sonoma, St. Helena, Calistoga, and the surrounding areas with setting up wills and living trusts, special needs planning, asset protection, probate administration, business law, and retirement planning.
Schedule a planning session with our experienced Napa attorney today to learn how we can help you and your family: (707) 492-3112.