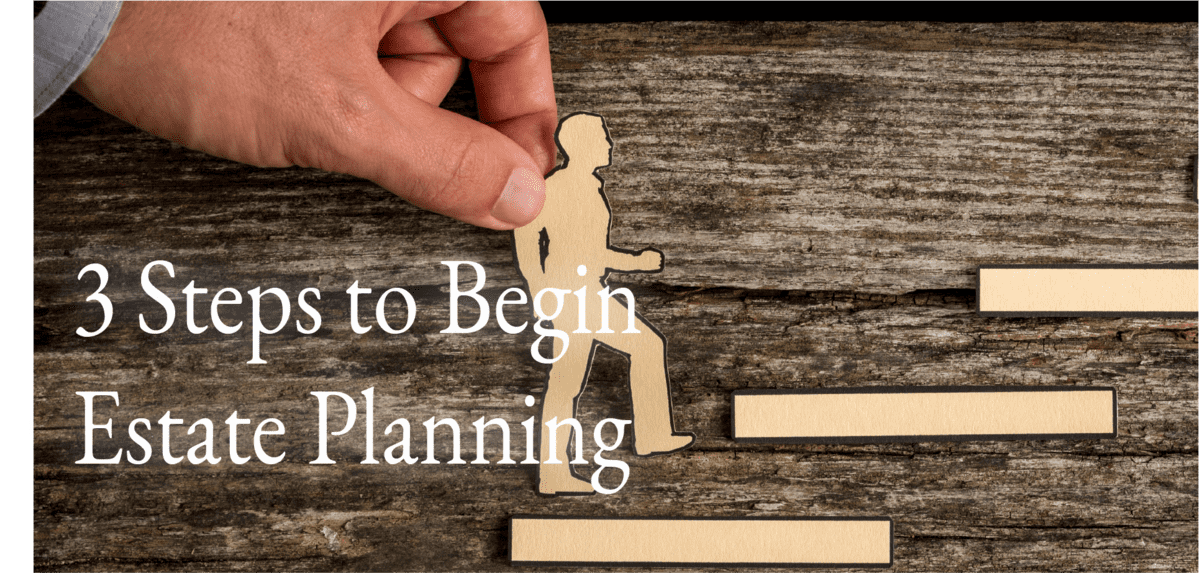 Although many understand the importance of creating an estate plan, it can often seem like a daunting task. To help ease the process, here are a few first steps you can take to get started:
Make a list of your assets.
The first step is to know what is in your estate, so grab a piece of paper and start listing out your assets. Here is a general idea of what your list might include:
Home
Other real property
Business(es)
Bank accounts
Retirement accounts
Investments
Items of value
These, of course, are you most valuable assets. Other smaller items, such as cars, furniture, clothing, etc., can be wrapped up into a single bullet point entitled "personal property".
Choose beneficiaries and decide on a distribution.
Next you should decide to whom you would like these assets to go. This could be your children, grandchildren, siblings, or anyone else you would like to provide for. Once this list is complete, give each of these people a percentage or flat dollar amount reflecting the portion of your estate that you would like to give them. If you would like to give them a specific item, note that as well.
Elect trustees and agents.
Finally, consider who among your family and friends you trust the most. In creating a Revocable Living Trust you will need to choose a successor trustee to carry out these distributions. Since you will be gone once this process begins, you will want someone, or several people, from this list. You should also consider who you would trust to run your finances and make medical decisions for you if you were to lose capacity in life. These people will be your agents on your Power of Attorney and Advance Health Care Directive Documents.
Once you have given good effort to these simple steps, you're ready to see an estate planning attorney and get your estate plan in place.