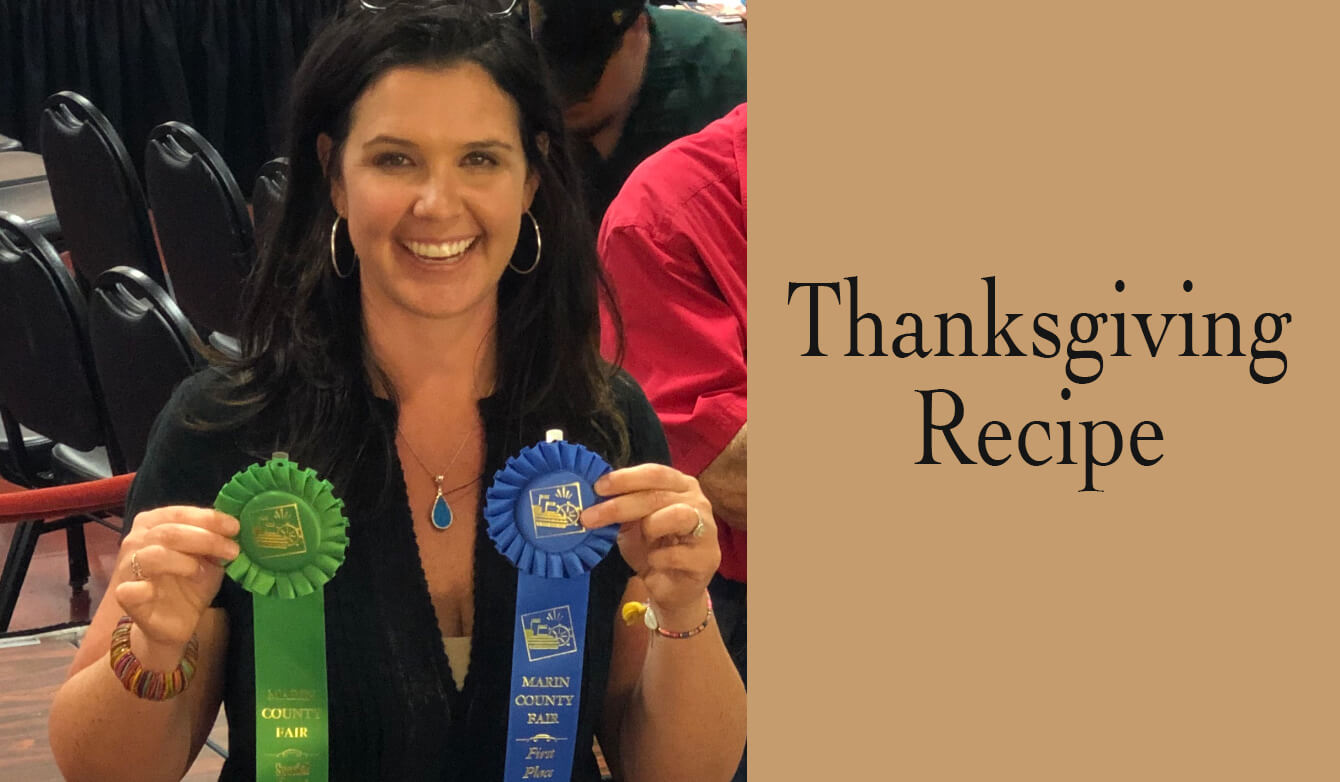 As a special treat from our office, we wanted to share a special Thanksgiving recipe from Meghan Avila, our Associate Attorney.  Trust us – Meghan can cook!  Here's a recent picture of her taking First Place at the Marin County Fair for one of her home baked creations! 
Indian Corn Pudding Muffins (makes 12 servings)
1 package Jiffy Corn Bread mix (no substitutes)
1/4 cup plus 1 1/2 tbsp milk
1/4 cup melted butter
1 tbsp Tobasco sauce
1 cup creamed corn
1 cup grated cheddar cheese
1/2 cup sour cream
1/2 cup mayonnaise
1 white onion thinly sliced
Butter 12 muffin tins or line them with paper liners. Preheat oven to 400 degrees.In a large bowl, combine corn bread mix milk, melted butter, Tobasco and creamed corn, mix well. Fill muffin tins half full with mixture (not more, as it will overflow!)In another bowl, thoroughly combine cheese, sour cream, mayonnaise and white onion. Top each muffin with cheese mixture to fill tin 3/4. Bake for 30 minutes, serve hot.