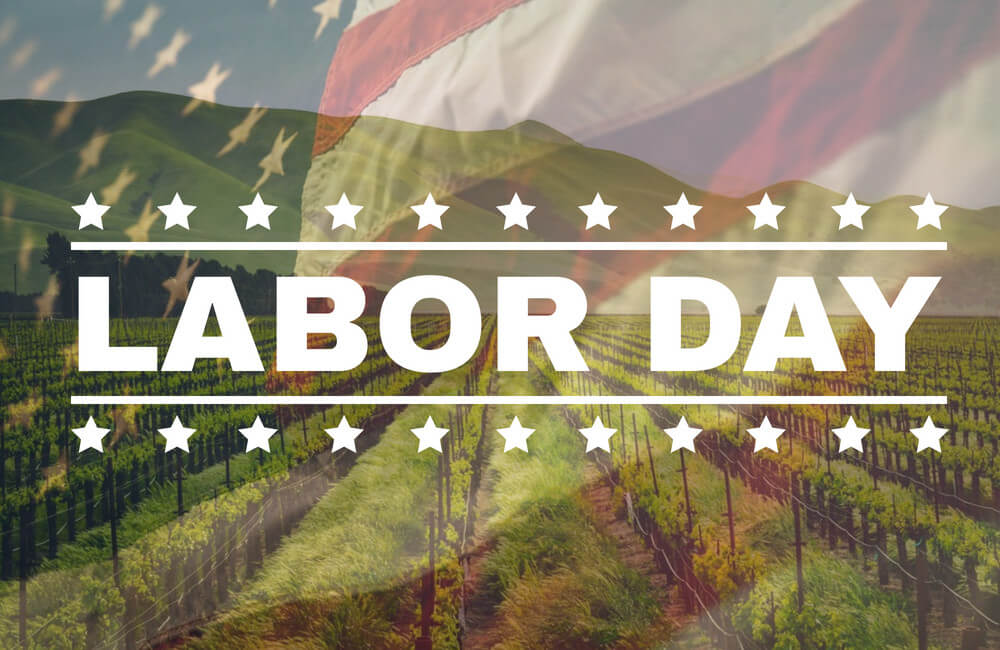 Labor Day weekend has sped up on us this year! While we still have some hot weather and summer days ahead, there's a welcome briskness to the morning air, and just this morning, I noted leaves on the neighboring fruit trees changing colors from green to yellow. Alas, the end of summer is in sight!
While many will be enjoying the three-day weekend (including my team), not all workers will be joining in on the fun. We salute all of you working over the holiday weekend since harvest has started (at least for whites) and this is typically wine country's busiest season, so many will be hustling and bustling taking care of visitors to our region.
Labor Day, celebrated on the first Monday of September, is a yearly national tribute to the contributions workers have made to the strength, prosperity and well-being of the United States, according to the U.S. Department of Labor. The first Labor Day holiday was celebrated in 1882 in New York City. It wasn't until three years later that the holiday spread to other industrial centers of the country.
Here's to the well-being of the United States and it's citizens, working this weekend, or not!
P.S. if you're into hiking we found this great site for hiking in the Napa Valley. Get out there and enjoy the cooler temps while they last!